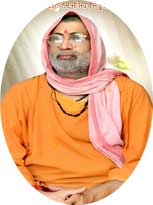 Life is like a battlefield and only those can emerge as winners who have soaked in knowledge in academic as well as moral and spiritual spheres. Along with the knowledge & skills, it is also necessary to acquire the values of honesty, dedication, courage, humanity , hardwork, simplicity and the ability to fulfill your duties with responsibility. Only then you will be able to lead happy life and be fit to fight and conquer hatredness, corruption, egoism and deception.
It has been rightly said, that educate a man, he will earn for the family, educate a woman, she will educate the entire family. Woman has always been Chief medium of removing the evil practices that prevail in society. "The education and empowerment of women throughout the world has resulted in a more caring, tolerant and peaceful life for all. "It is with this aim of educating the women to improve societies and future generations . This Degree College for girls was set up at Mansowal.
A teacher is not only to instruct but also to inspire the students. She has to influence the life and character and inculcate in them the ideas and values which will enable them to enter the stream of national life as worthy citizens. Our institution provides a platform for the students of this rural area where they can learn to exhibit their talents in different fields e.g. Academic, Cultural, Sports and so on.
It is my heartfelt desire that our students become better human beings under the able guidance of their competent teachers. As it is rightly said that diligence is the mother of success. The dreams and aspirations of your parents as well as educators depend on how much hard work you do to make your dreams come true. Students should develop such qualities like determination, hard work, commitment, sincerity and devotion towards learning.
I convey my blessings to all staff members and students for success in educational field and life.
Sat Sahib
Vedant Acharya Sh. Chetna Nand Ji Bhuriwale